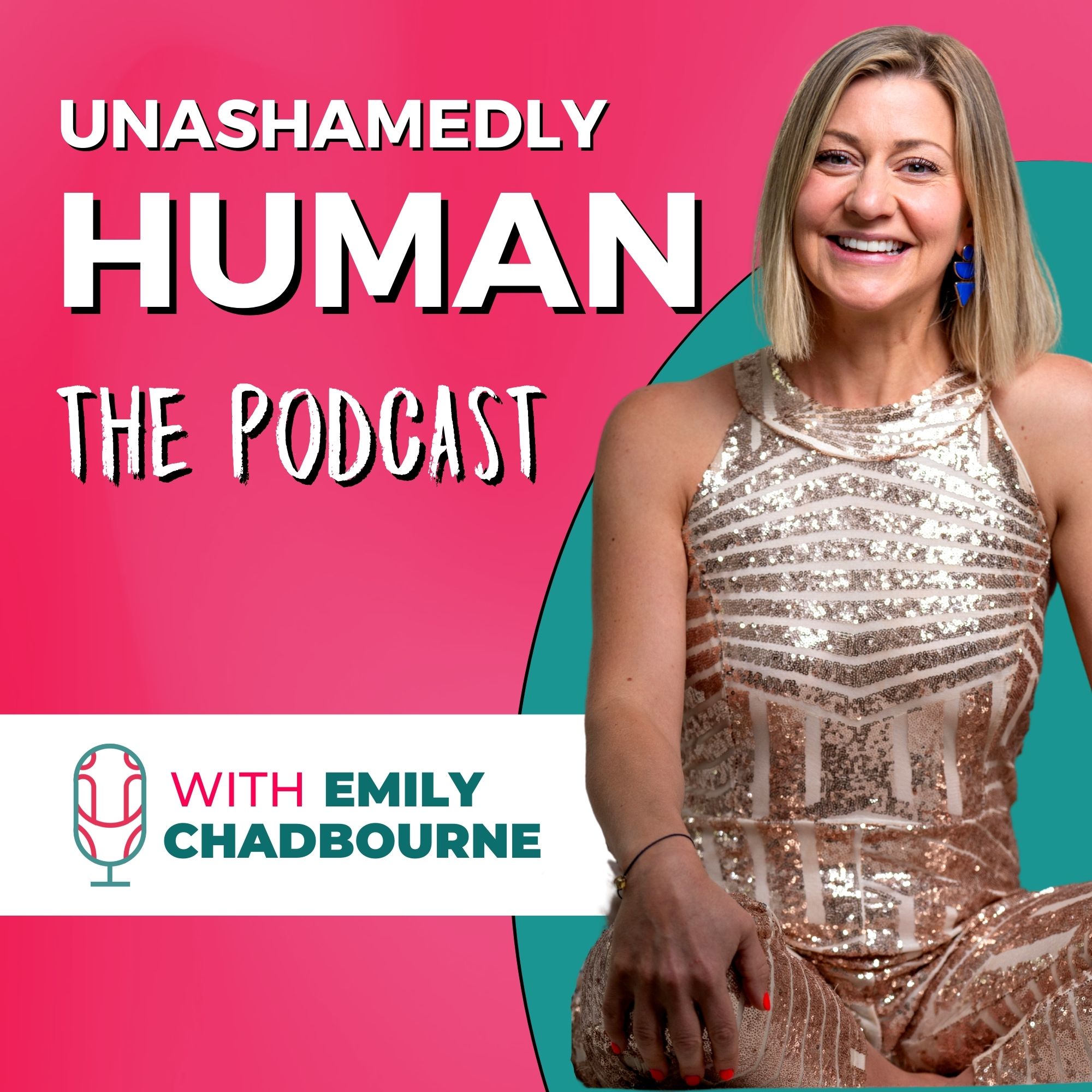 Today's episode was recorded live inside my free Facebook group, Unashamedly Human with Emily Chadbourne (join here → https://www.facebook.com/groups/unashamedlyhumanwithemily)
I speak about 3 topics that have come up in conversation with clients this week.
Business - what to do when a client leaves. This also covers not doing things from resentment, clear boundaries and understanding that the universe has a natural order.

Change - what to do when you're tired of flaking on yourself. The past does not dictate your future!

Contrast for manifestation - it's in the contrast of our goals that we learn what energy needs to be cleared so our deepest desires can manifest!
The waitlist for AMPLIFY is now open!
AMPLIFY is the community where women come to AMPLIFY every area of their life.
Doors only open a couple of times a year and I'm getting ready to open them soon!
29th October 21 in fact. BUT they'll only be open for 72 hours.
PRE SALE will open to my waitlist on 28th October 21 and anyone who joins in the first 24 hours gets access to my REVAMP course, as a HUGE BONUS.
So make sure you get on the waitlist today because you want to be part of this!
https://unashamedly-human.mykajabi.com/waitlist-amplify
And if you'd like to tune into my other podcast all about friendships, check out Tits & Tea https://bit.ly/titsandteapodcast
Thank you. I am so very grateful to you and I'm here to support you.
Keep being brave and remember, life gets to get better and better!
Em x
PS follow me on Insta @unashamedlyemily